Re: Odd road signs around Area 51?
---
Message posted by Joerg (Webmaster) on March 21, 2017 at 18:15:18 PST: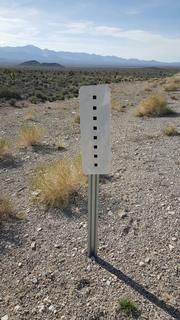 Unfortunately you can only include one image link per post. Copy and paste the image link in the "Image URL" field with your post. Not familiar with Photobucket, but this should work for one of your images.
The attached link should also point to the photo.
As for the meaning of the sign... not sure... no passing zone for oncoming traffic? I will look for the signs next time I drive to Vegas...
Attached link:
http://s3.photobucket.com/user/Galord/media/d_zpsssrxj5kc.jpg.html
---
In Reply to: Re: Odd road signs around Area 51? posted by Bob in Gilroy on March 21, 2017 at 16:57:49 PST:
Replies:

---
[ Discussion Forum Index ] [ FAQ ]