Aggressor Air Controller's Display Clearly Shows Aircraft Over Area 51
---
Message posted by Richard on April 08, 2015 at 15:57:29 PST: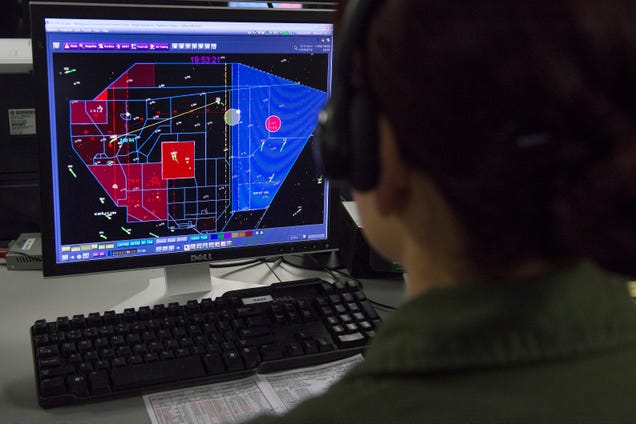 Pasted from article on Jalopnik.
----------
This photo, published as part of Airman Magazine's expose on aggressors, shows an aggressor air controller looking at a live display of the giant Nellis Range Complex. It is a rare and detailed photo showing the different range areas, including the blood red box at the center, which is Area 51, in which three distinct aircraft are flying.
Attached link:
Aggressor Air Controller's Display Clearly Shows Aircraft Over Area 51
---
Replies:

---
[ Discussion Forum Index ] [ FAQ ]